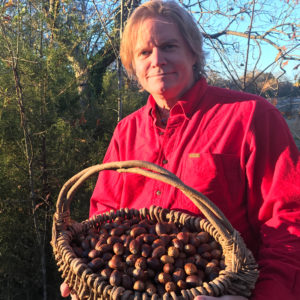 Richard Cleveland is the founder and director of Earth School, based near Asheville, NC.  His vision for Earth School is to create an environment where people can learn, share and respect the many gifts of Nature. A place to grow and explore both inward and outwardly as we each walk and honor the path of our sacred journey on this incredible planet.
During the past 24 years, Richard has taught nature awareness and survival skills to over 15,000 people of all ages. He is an avid outdoorsman, a hunting & fishing guide, writer, public speaker and a self-trained Naturalist.  Richard's Survival School has been featured on cable TV shows, local news channels and various publications and he has been the lead Nature instructor at Victor Wooten's popular Bass & Nature Camp since 2000.
Enjoy this one-hour Living Well with Richard who shares an inspiring message of living a life immersed in the wonders of nature!
Living Well with Richard Cleveland on AshevilleFM, January 15, 2018