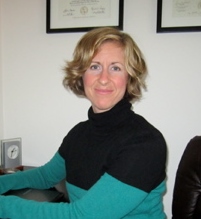 In her early 20's, Marie studied many forms of alternative healing and became certified as a Meditation Instructor.  While supporting her clients using individualized diets, supplementation, lifestyle changes and alternative modalities, Marie became aware of the inherent relationship between mind, emotions, body, and health. She subsequently returned to graduate school to earn her Master's Degree from Appalachian State University in Mental Health Counseling  and a graduate certificate in Expressive Arts Therapy with a Body Centered Concentration.  She then continued her training and became Certified as a Sensorimotor Psychotherapist, a body centered approach to exploring the effects of limiting beliefs and trauma on our body, mind, and spirit.  She currently maintains a private practice in Asheville.
Marie has also been a student of Rudolf Steiner's work for 20 years holding study groups, coordinating local training's and working to apply the wealth of ideas that Steiner has provided for healthy human evolution.  She is part of a local group, called the Friends of Rudolf Steiner in Asheville, who's mission is to bring Steiner's practical spiritual insights to our local community.  They are hosting Gary Lamb, from upstate NY,  in September for a two-day workshop who will share his experience of working with Steiner's approach to economics and it's relevance to humanity at this time.
Enjoy this one-hour Living Well where Marie shares about the life and vision of Rudolf Steiner that includes his vision for a just, free, and happy society!
Living Well with Marie Davis on AshevilleFM, July 10, 2017