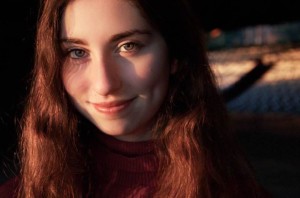 Kira is a a talented, young filmmaker who create films with a dash of whimsy, a sprinkle of quirk, and a dollop of magic. Her works are influenced and inspired by aging, dreams, circuses, accordions, forbidden love, and perspective.  Kira graduated from Interlochen Academy of the Arts (located in Michigan) where she majored in Motion Picture Arts, spending at least half her school day focused on film. During her senior year (2013-2014) of high school,  She was named 1 of 7 Cinematic Arts Finalists in YoungArts, a national arts competition for high schoolers. Kira was then nominated and became 1 of 60 semi-finalists for presidential scholar in the arts. Kira has directed over 15 short films and music videos.   Her film Hello from Malaysia was screened as a finalist at the White House this past year in the first ever White House Student Film Festival. My film, Girly, won first place at both the Mosaic Film Experience Film Fest in Grand Rapids, MI and The Lovett School High School Film Fest in Atlanta, GA).  In 2013, Kira's film, Clean, won Best Cinematography at Asheville's 48 Hour Film Project.  At the end of 2013 she released her first music album, Confused Travels,  under her music name of Miss Whimsy.  Kira's film, We're Okay, addresses the serious subject of teen depression and sexuality while her newest project, Treehugger, explores the mental trauma experienced by victims of sexual assault.  You can learn more about Kira's life and work at her blog: allaroundartsyadventure.
Enjoy this wonderful one-hour podcast with Kira as she shares the inspirations and creativity for her many projects and what fuels her passion for filmmaking and music.
Living Well with Kira Bursky on AshevilleFM, October 13, 2014.