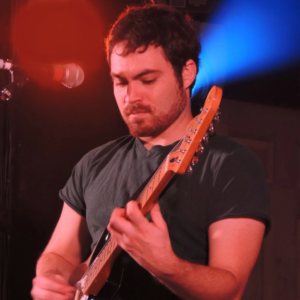 Jordan Okrend is an Asheville based singer/songwriter who released his first two EP's, Unpredictable and Rising Up, between 2010 and 2012 while attending Berklee College of Music in Boston and has been performing extensively throughout the East Coast ever since.  Since settling in Asheville NC in 2016, Okrend has continued with his impressive musical journey. He was a winner in Asheville's Brown Bag Songwriting Competition and was also named as one of the top acts to see at MONDO, NYC .
The Jordan Okrend Experience is more than one thing. First, there is the signature sound, vintage pop imbued with an infectious funky jazz edge. There is also something else. Soulful music with socially conscious lyrics, that has all been but lost in today's current pop climate.
Okrend's new album, Dance By The Riverside is a buoyant meditation of the stresses of the modern world, with a distinctively funk and retro soul vibe. It may bring to mind classic soul artists like Stevie Wonder, but has a sound that firmly belongs in these times.
Enjoy this Living Well episode where Jordan shares about his life as a musician, his newest CD, and ways he wants to make a positive difference in people's lives!
Living  Well with Jordan Okrend on AshevilleFM, August 28, 2017