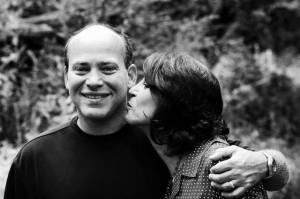 As two creative souls passionate about the healing arts, Elise and Phil Okrend founded a successful greeting card company, MixedBlessing in 1990 based on messages of peace, tolerance and diversity. The story behind their company was featured in national media such as The Wall Street Journal, USA Today and Good Morning America. Their greeting card business success allowed the couple to diversify further into individual passions. Elise now pursues her artistic callings in healing and mindful pastel paintings in her art gallery space in Asheville, North Carolina and in the permanent collection of hospitals, offices and residences. Phil helps hundreds of clients as a certified life and business coach, incorporating writing, public speaking and original reflective music into his practice.
Phil & Elise created Messages to the Heart, a beautiful, inspirational coffee table book.  Readers will feel touched, inspired and reminded of their "ah-ha" moments of truth and beauty in their own lives. Not just a beautiful art book, Messages to the Heart is also a tool that readers can use again and again to pull themselves through life's challenges.
I hope you enjoy this wonderful one-hour podcast with Elise and Phil!
Living Well with Elise & Phil Okrend on AshevilleFM, November 17, 2014